TAE KWON DO – The Olympic Game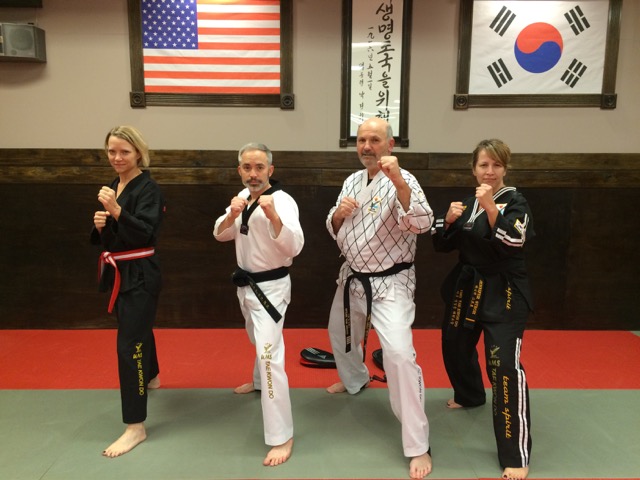 Tae Kwon Do is the most widely practiced martial art in the world and has been a full medal Olympic sport since 2000. Tae Kwon Do techniques use powerful kicking and skilled leg movements to overcome one or more opponents. However, Tae Kwon Do is concerned with far more than just physical prowess.
UMS Martial Arts offers programs for adults, both men and women. Adults class participates on advanced intensity
fitness, cardio exercises, and practical self-defense that applied for today's world.
RESPECT, DISCIPLINE, CONFIDENCE, FOCUS, GOAL SETTING, SELF CONTROL, HUMILITY, RESPONSIBILITY, LEADERSHIP, CONSISTENCY, SPIRIT AND ENERGY
[envira-gallery id="2724"]
Taekwondo    Tae Kwon Do    taekwondo   tae kwon do  Karate  karate   martial arts   taekwondo   Karate
Taekwondo    Tae Kwon Do    taekwondo   tae kwon do  Karate  karate   Taekwondo    Tae Kwon Do    taekwondo   tae kwon do  Karate  karate   Taekwondo    Tae Kwon Do    taekwondo   tae kwon do  Karate  karate   Taekwondo    Tae Kwon Do    taekwondo   tae kwon do  Karate  karate   martial arts      Martial Art       Martial Arts  Martialarts      Self defense      Self Defense  martial arts      Martial Art       Martial Arts  Martialarts      Self defense      Self Defense  martial arts      Martial Art       Martial Arts  Martialarts      Self defense      Self Defense  self defense   Self Defense     self defense    Self Defense   self defense   Self Defense      
Hapkido       Hap Ki Do       hapkido       hap ki do     Annandale        annandale       Annandale     annandale     Annandale        annandale       Annandale     annandale        Annandale        annandale       Annandale     annandale      Arlington      Arlington        Arlington      Arlington   Arlington      Arlington        Arlington   Arlington       Arlington       Arlington        Arlington   Arlington   Annandale        annandale       Annandale     annandale     Annandale        annandale       Annandale     annandale        Annandale        annandale       Annandale     annandale    Arlington      Arlington        Arlington      Arlington   Arlington      Arlington        Arlington   Arlington       Arlington       Arlington        Arlington   Arlington   Alexandria    alexandria    DC    dc    D C     Dc  Alexandria    alexandria    DC    dc    D C     Dc       Alexandria    alexandria    DC    dc    D C     Dc  Alexandria    alexandria    DC    dc    D C     Dc   Alexandria    alexandria    DC    dc    D C     Dc  Alexandria    alexandria    DC    dc    D C     Dc     Alexandria    alexandria    DC    dc    D C     Dc  Alexandria    alexandria    DC    dc    D C     Dc
Washington dc    Washington DC     Washington Dc      Washington dc      Washington DC   Washington Dc    Washington dc      Washington DC     Washington Dc      Washington dc      Washington DC    Washington Dc
Falls Church   falls church    Falls Church   falls church    Falls Church   falls church