For class times please visit our Schedules page.
For trial class information please call 703-914-1110 or send us an email at umsmartialarts@yahoo.com.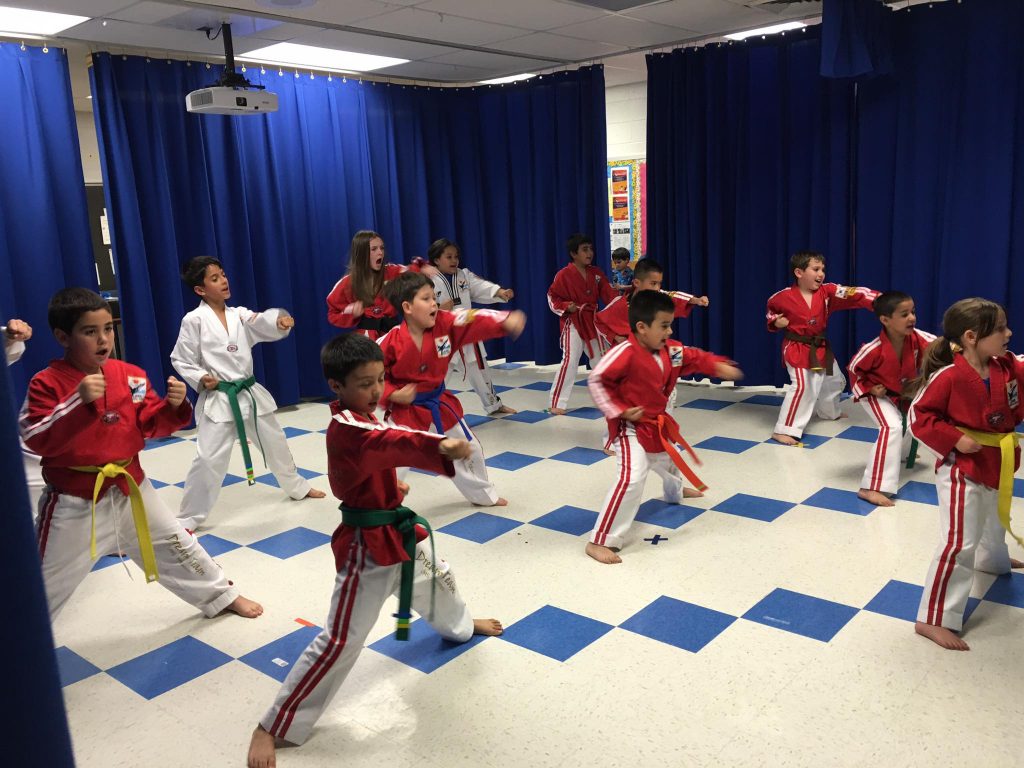 Little Tigers

Ages: 3 & 4

Dragons

Ages: 5 & 6

If your little one is energetic and needs a positive outlet, our Little Tigers class is right for them! These young students are taught martial arts basics at a level they can easily grasp and are encouraged to be respectful and focused little individuals in a positive and safe atmosphere. We encourage parents to watch their child's progress in class and continue to support their child's growth at home.

Children's Classes

Ages: 7 – 10

During school, children learn academics in a structured atmosphere with others their age. Taking Taekwondo with their peers teaches and reinforces the concepts of respect, self-control and focus, priceless tools they use in school, through a novel setting. Students also gain confidence and grow in responsibility by taking classes and advancing to higher belt levels. Taekwondo classes are especially beneficial for students who are kinesthetic learners.

Teens

Ages: 11 – 16

This class is designed specifically for young adults in middle school and high school. Students focus on goal-setting and strengthening their physical and mental physique. What better way to keep in shape and meet new friends than to practice and spar together?
[envira-gallery id="3266″]
After school Martial arts       after school martial arts       After School Martial Art
After school karate             After school program karate          after school child care
After school day care          before school program                 Before school day care
Before school child care       Before school Karate          Before School Martial arts
Before and after school program    before after school child care  Before & after school day care
Before & After school karate          before and after school martial arts before and after school taekwondo
Before & after school child program          before and after school program Annandale va
Before and after school falls church va      after school karate falls church va
After school taekwondo falls church va      after school Taekwondo Annandale va
Before school program Annandale va                  before school program Alexandria va
After school program Alexandria va           after school martial arts Alexandria va
After school karate Alexandria va              after school Taekwondo Alexandria va
After school taekwondo Alexandria va       before and after school karate Alexandria va
Before and after school taekwondo                    After School child program Taekwondo va
After school Martial Arts falls church va         After school child care    childcare taekwondo
After school childcare martial arts    martial arts childcare program    Martial Art summer camp program
Karate summer camp   children summer camp  martial arts spring camp      summer camp
Taekwondo summer camp   2016 summer camp     2016 taekwondo summer camp program
Annandale summer camp program   falls church after school program   Alexandria summer camp program     2016 taekwondo summer camp     karate martial art      karate martial arts place
Martial arts karate place    kids summer camp      kids summer camp program
After school karate    after school taekwondo program        after school taekwondo programs
Taekwondo spring camp     falls church taekwondo        Falls Church Tae
Taekwondo Camp in Arlington        Taekwondo Camp in Alexandria      Taekwondo Camp in Fairfax
 Martial Arts Camp in Falls Church   After School Program                    after school program
After school day care                    Day care       day care                 after school day care
Summer camp                   children summer camp        Children summer camp
After school program           after school day care          after school program
After school program falls church va                   after school program Annandale va
          After school program Arlington   after school program falls church va