COVID-19 Class Procedures and Policies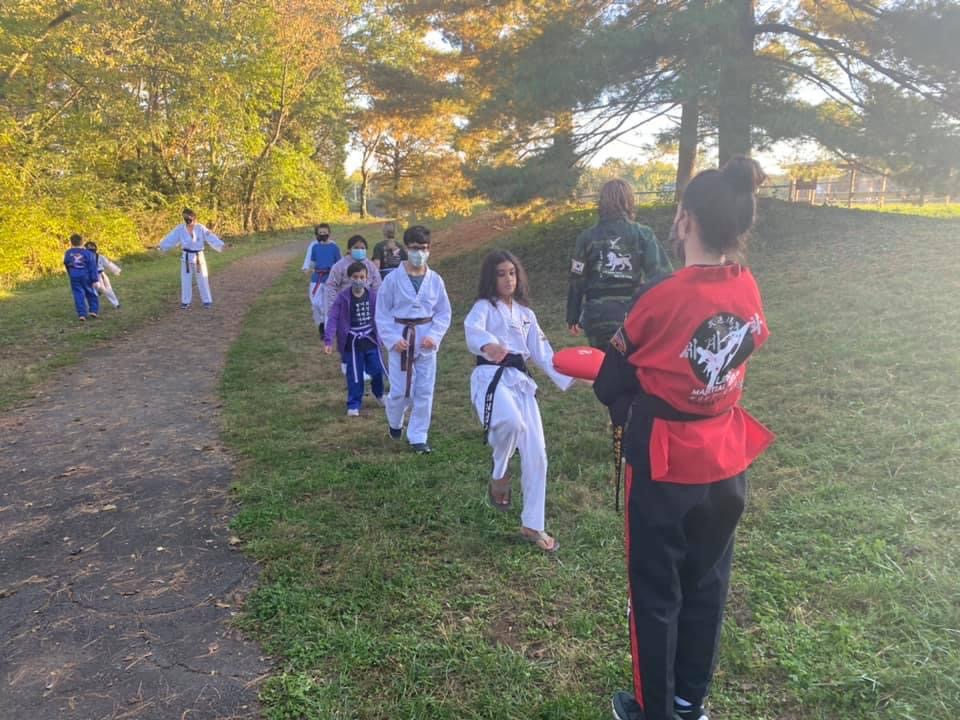 Sanitation, safety, and health are a priority at UMS Martial Arts. While we continue to sanitize all counters, targets, and the main mat and lobby, we are also taking extra precautions will all students.
Every student must wear a face mask
If anyone is experiencing Covid-19 like symptoms such as fever, sore throat, cough, etc, please follow the CDC guidelines and stay home
If child or any family member has been exposed to someone with Coronavirus, please notify us immediately and you and your family members have to quarantine for 2weeks
We will check each student's temperature. '

If it reaches 99.6 degree or higher, student can't take class

If anyone has had any symptoms before or after attending UMS class,  please let a UMS instructors know as soon as possible.
UMS Martial Arts program offers convenient schedules at affordable rates. We are open five days a week, to make it easy for you to study and progress through the ranks. Our instructors are dedicated to helping you progress as rapidly as you need.
Here at UMS, we offer two styles of martial arts: Taekwondo and Hapkido. Both styles place distinct emphasis on practical self defense while at the same time achieving the many benefits of martial art training. Our styles are similar to karate and MMA but place a greater emphasis on self-defense and kicking.
Group Classes
Hap Ki Do and Tae Kwon Do Programs are scheduled Group Classes. Group Classes feature self defense instruction, physical conditioning, various reaction drills, and training exercises designed to build the skills necessary for effective self defense. 3 classes/week are recommended to start; (2 classes/week minimum required for advancement in rank). Unlimited classes/week are available with no additional charge when student is ready (to be determined by Master Um).
Private Lessons
Private lessons are available for the student who seeks an even more accelerated and personalized training program. Private lessons can be scheduled at anytime you wish, based upon the instructor's availability.
Special Programs and Discounts
Discounts are available on the Family Plans and Advanced Training Programs such as our Black Belt Program. All major Credit Cards are accepted and Payments may be made monthly.